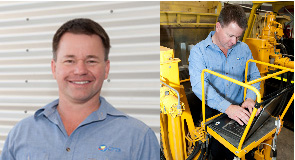 Yvo Keulemans – Founder and Managing Director
Yvo Keulemans has more than 20 years experience providing cone penetration testing services to clients across thousands of job sites in Queensland, interstate and overseas.
Yvo is widely regarded among geotechnical engineers and other clients as a technical expert in cone penetration testing. He has also developed his own equipment and custom-modified his own vehicles to solve site access issues for clients.
Since establishing CPTS Pty Ltd in 1999, Yvo has built an excellent reputation among geotechnical engineers for providing consistently high quality and reliable data with a professional service. He established, sister company, ATV Hire in 2009 with the same ethos.
Clients use and recommend CPTS because they know they can always trust the accuracy of the data and can rely on Yvo to problem solve unique site testing issues.
---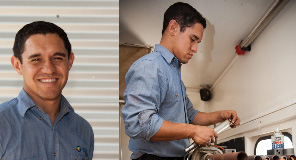 Martin Waugh - CPTS Rig and Equipment Operator
Martin has worked with Yvo since March 2008. He has successfully completed: Argo Driver Training, 4WD Driver Training and Defensive Driver Training. He helps develop technical solutions to client and site specific access and transport issues. Martin's responsibilities also include assisting with servicing and maintaining the CPTS testing fleet. His site transport and access experience includes:
Mine Site Tailings Dams: Gold, Coal, Bauxite, Copper
Power Station Ash Dams: Callide, Swan Bank & Stanwell
Highway upgrade projects in Northern and Central NSW
Port of Brisbane
Gateway Motorway upgrade
Gladstone Mudflats
Jetty and wharf projects
Hume Weir
Existing dams and investigations for proposed dam sites
Airport: air side and land side
Commercial and residential developments